Forked River Animal Hospital in Forked River, NJ is a full service companion animal hospital. It is our commitment to provide expert, affordable veterinary care. Our services and facilities are designed to assist in routine preventive care for young, healthy pets, early detection and treatment of disease as your pet ages, and complete medical and surgical care as necessary during his or her lifetime.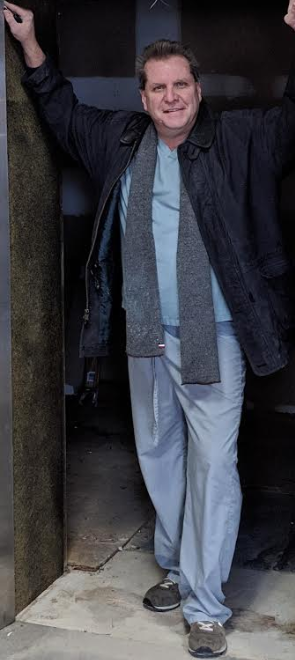 Donald Force, VMD
Dr. Force is a Brooklyn native and a 1996 University of Pennsylvania veterinary school graduate. Prior to that he drove a Hostess Twinkie truck for 10 years in Harlem and the South Bronx. It was during this time that he returned to finish his undergraduate work attending night classes at Queens College. During his tenure as a truck driver in Harlem, Dr. Force cultivated a very strong work ethic and an appreciation for people that were economically challenged. Today Dr. Force prides himself on offering exceptional medical and surgical care at a reasonable price. Dr. Force has 2 boys: Matthew who is 28 and autistic, and Stephen who is 26 years old. Dr. Force is very active in the autistic community. In his free time, you can find him at his weekly movie with Matt, or at a boxing class (again with Matt), or tinkering on an old car or a woodworking project. Stephen is currently taking classes to finish his education and hopefully become a doctor some day.
Dianna L. Schwarz
Practice Manager
Dianna began her career in the hospitality industry doing underwater tours in the USVI catering aboard a 37' Chinese Junk sail boat. After which she went on to the Culinary Institute of America to continue her interest in the culinary arts. Upon graduation she continued her passion for food in New Orleans and then on to own her own family style restaurant in North Jersey and then a gourmet deli in Red Bank, NJ.
As her heart has always been with animals she began to take an interest in baking for dogs and cats using her own cat Sophie and her two Doberman friends, Hudson and Emily as taste testers. The treats were an instant hit and she now continues to bake regularly for friends and family.
After leaving the restaurant and deli ownership she had worked for one of the top Casinos in Atlantic City in management and customer development but was caught up in the downside of the casino industry. Now at Forked River Animal Hospital she has the chance to work with her long time passion of being involved with animals. She is here to help you with all your concern regarding your pet and answer any questions you may need to address in relation to their care.
Breanne
Head Veterinary Technician
Breanne graduated from Southern High School and has 17+ years experience as a vet tech. Her experience comes from 14 years in general and small animal practice, and 3 years in overnight emergency care at Northstar Veterinary Hospital.
Born in Indiana and now living in New Jersey, she has been around every type of pet/animal including puppies, kittens, horses and even exotics.
She is a mom of 3 great children and has always had several pets and knew as a young girl she would always be in the veterinary field.
Allison
Veterinary Technician
Allison has always had a great love of animals. Along with her 3 children, Allison has a small zoo of animals: 3 dogs, 2 cats, a leapord gecko and a hamster. She is always the one to take home the injured or ones that need special care. Allison has over 19 years experience, and is so happy to have a job she loves to come to every day, and to work with people that she says are like family to her.
Tiffany
Veterinary Technician
Tiffany came to us after spending some time working with animals a a Day Care for pets. She has multiple pets which she considers to be her children. She is our resident rehabilitation for lost squirrels and raccoons. She has a passion for wolfs and visits the sanctuary in NJ whenever she gets the chance. She has a great love for animal and wildlife.
Cindy
Veterinary Technician
Cindy being originally from New Hampshire and growing up on a farm is where she began her love of animals. She started in Veterinary Care since she was a teenager and has given care and passion to the animals well-being ever since. She has been with our hospital for the last 4 years and along with her dedication she also brings her New England accent.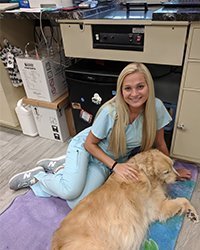 Alexis
Volunteer
Alexis is our resident volunteer studying at North Carolina State in Raleigh. She is applying to there Veterinary program and in between she has volunteered over the past 5 years has been with us in the summers and during school breaks. She has always been interested in animal and mostly exotics. We are always happy to have her join us when she can.